eternallywander
,
shamelesslilly
, and one of our new members
abhasana
for coming to the Lolita panels! If anyone else was there, let me know.
I was super duper nervous, but everyone made me feel fantastic and I hope I helped y'all in some way. If you have some feedback for next time, please let me know!
A couple of pictures (if you want to add some of your own comment with a link and I'll put them up):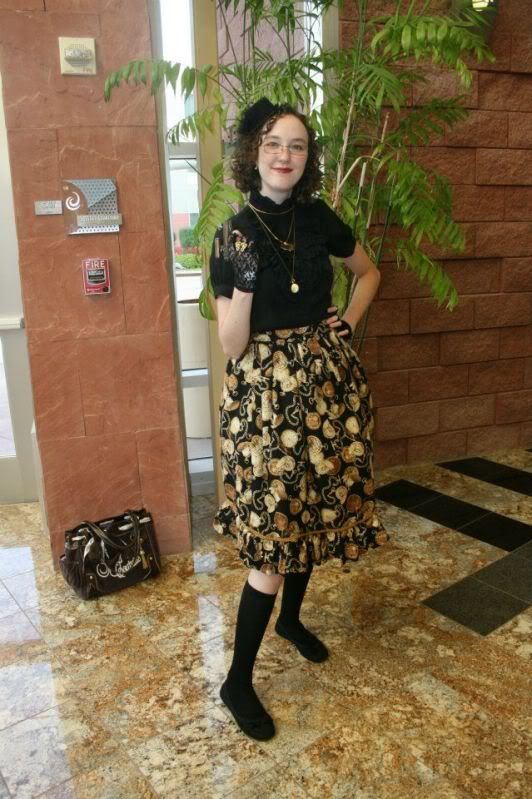 yan_yu
in her awesome skirt!
Ghostbuster loli! Woohoo!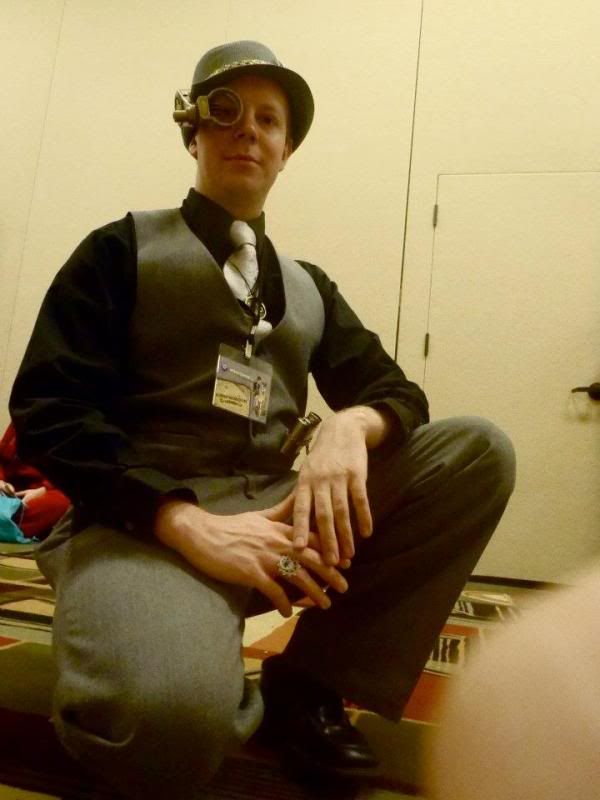 This guy was pretty cool, waiting for the Lolita panels.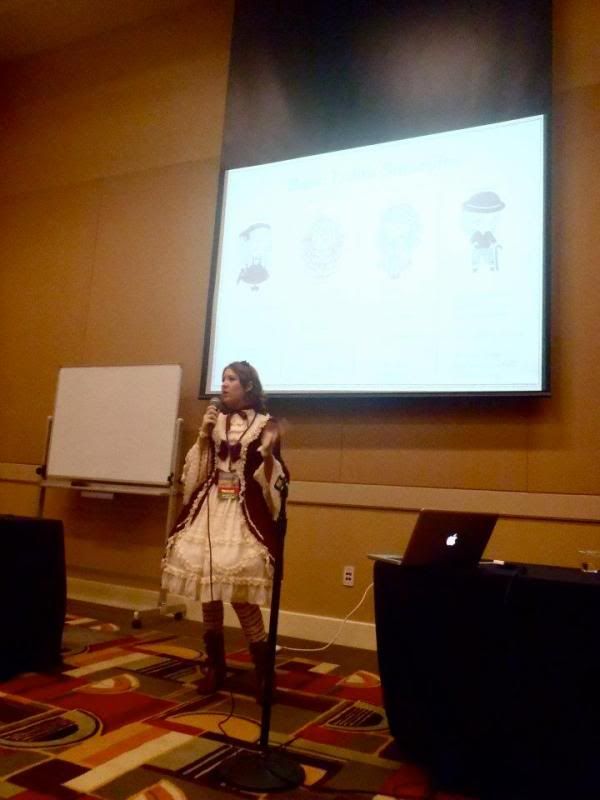 Teaching the panel.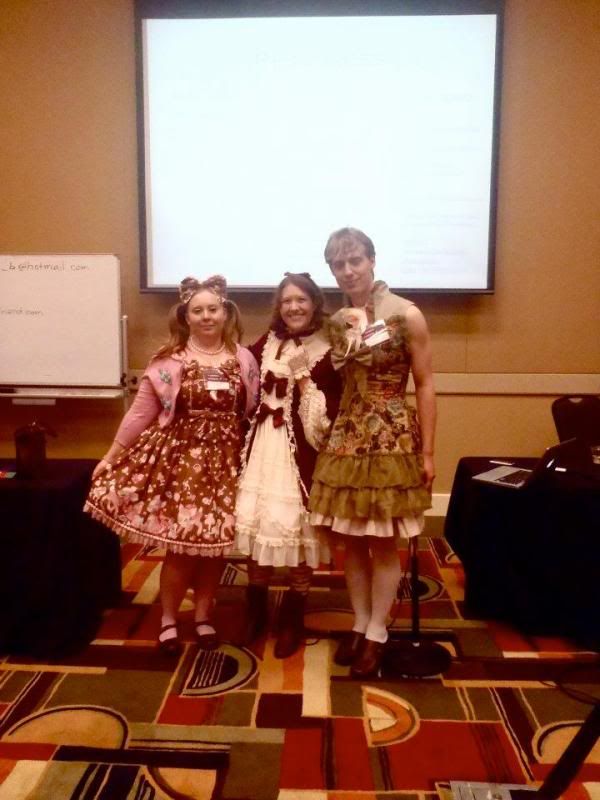 Myself,
eternallywander
wearing a lovely Fan+Friend dress and
shamelesslilly
wearing Milky-Chan!
It was so nice to see you all, and welcome to our new members!
Well, Anime Banzai was so fun! Thanks to